Strategically located in the heart of the industrial area of ​​Bari, in an area where companies strongly specialized in the design and construction of high-tech equipment for the automotive, mechatronics and Oil & Gas markets insist, perfectly connected a few kilometers from the international port of Bari, Primiceri was born from the intuition of the founder, Saverio Primiceri, who recently, to crown a life dedicated to work and family, had the burden of being awarded by Mr. President of the Republic Sergio Mattarella, with his own decree, upon proposal by Mr. President of the Council of Ministers, Mr. Mario Draghi, with the honor of Commander of Merit of the Italian Republic.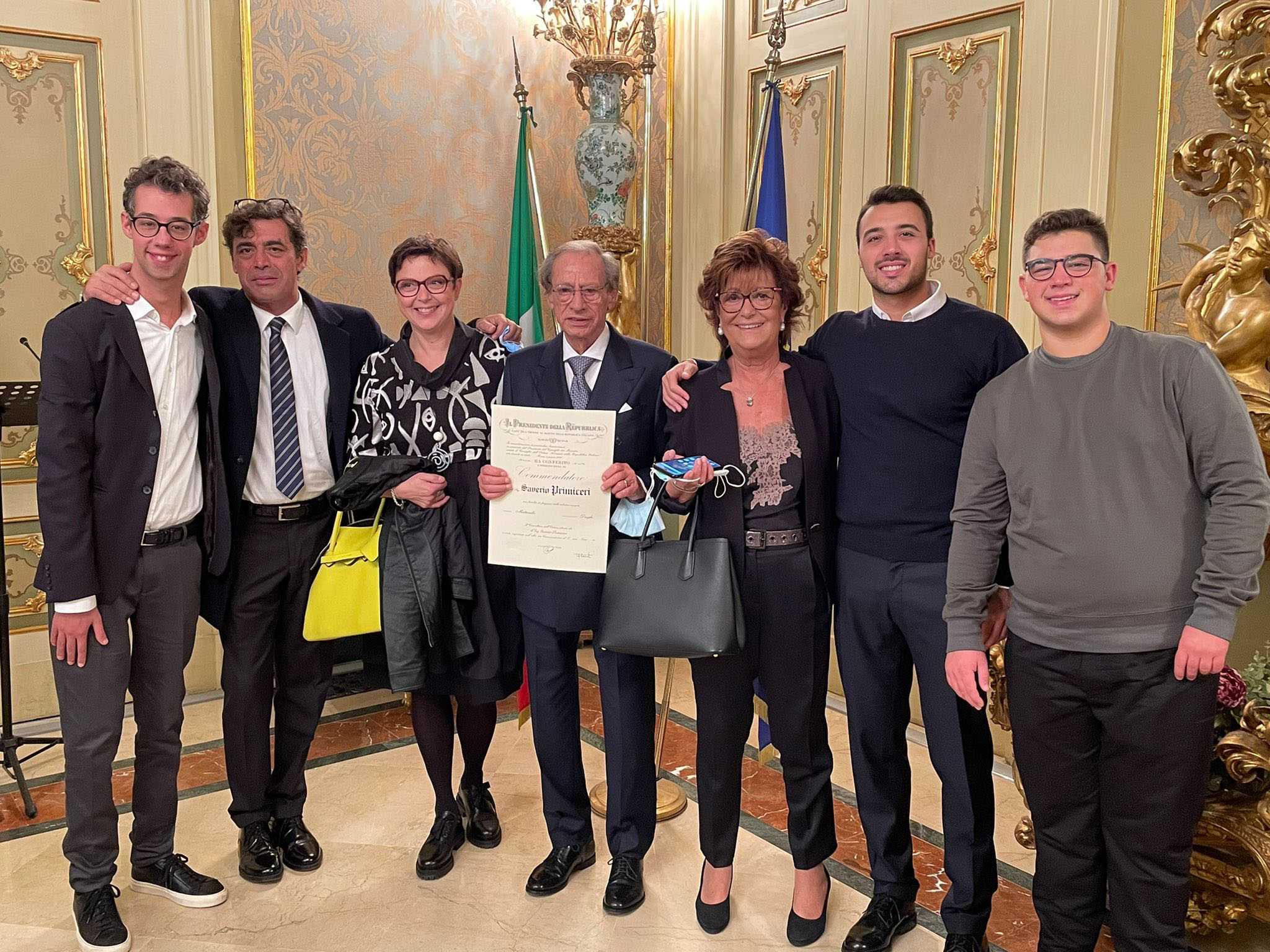 Therefore founded in 1983 with the mission of becoming a leading company in the design, production and electrical panels, providing advanced and innovative solutions in the design of energy distribution systems. Over the years it has developed in the design and construction of electrical and electronic equipment housed in prefabricated steel electrical substations for the command and control of gas turbines intended for the extraction of oil and natural gas all over the world.
During and after this period, however generally negative, all the management concentrated and dedicated to exploring new markets and new customers, successfully invested in the qualification with other large international players who now involve our company as a partner in new upcoming projects. more challenging on a technological level.
With about forty years of experience, Primiceri is recognized worldwide as a company at the forefront in the sectors in which it operates, and has acquired a large customer portfolio in Italy and abroad. Clients include major engineering firms, Oil & Gas operators, and a wide range of manufacturers, service providers and contractors.
In addition to this specific specialization with very high technology and innovation, we supply – through other companies in the group – electrical equipment for turnkey systems in the context of large infrastructures (hospitals, stadiums, purifiers and all types of large and medium energy-intensive industries).
Currently the direct and indirect export share is around 80% of the volume of business and this differentiation of markets and products determines independence from external factors (such as the 2019 pandemic), managing not to affect the related revenues.
The Primiceri Company was founded by the intuition and experience of Saverio Primiceri, who in 1983 took over the SIEI Peterlongo SpA branch in Bari.
Originally, the main business concerned selling Klöckner-Moeller products and the production of control panels.
In a short amount of time, new market opportunities made the business increasing and changing.
In 2002 production has been geared toward planning and engineering of transformation cabins and power center distribution switchboards.
In 2006 the Primiceri company divided their operations into four main business sectors: Control Systems, Control Cabins, Power Center Distribution Switchboards and Carpentry.
Today, Primiceri is an important partner of the major international companies in the energy and oil&gas field.
15000 sqm covered | 13000sqm external area | 3000sqm of internal warehouse included an air conditioned and monitored area to stock hazardous items.
internal crane with load capacity of 50tons each one
pneumatic lifter with load capacity of 30 tons each one
numerical control punch machine
Social responsibility and sustainability
Primiceri is committed to promote sustainable development through environmental protection, economic growth, social progress, attention to local suppliers and professional training for local employees. Primiceri conveys the awareness of a business approach that properly manages and considers risks connected to social, economic and environmental impacts.
Our new rooftop photovoltaic plant numbers:
108kWp
installed capacity
360MWh
produced since installation
7.400
equivalent trees planted
Coming soon
: expansion of the photovoltaic system for the production of a further 300 kV